One-Stop Shop
Maintaining your own facility takes effort. And sometimes, that comes with sorting through a lot of unknowns. Like who to call first if your roof is leaking, a plumber or roofer?
Upkeeping a building also takes a lot of time. Time spent reading reviews to find the best specialists, calling and explaining the same issue over and over again, coordinating site visits to look at the problem and waiting for quotes before selecting the right vendor. There's a better way.
Whether you need routine repairs or a large-scale renovation, save time and stress and call us. We'll do the rest. We're a one-stop shop for all your commercial facility maintenance needs. Leverage our building expertise and years of working with local subcontractors to find you the best solution.
Say goodbye to headaches and hello free time!
Services
We do it all. From roofing to repairs, we've got all your commercial building maintenance needs covered. And each service is customized to exactly what you need. Whether that's a one-time repair or continued maintenance plan, our strategy revolves around you. Remodel. Refresh. Repair. Repeat.
HVAC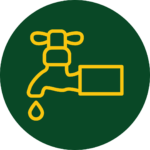 Plumbing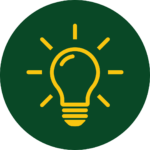 Electrical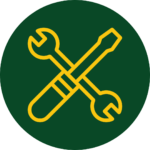 General
Remediation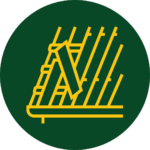 Exterior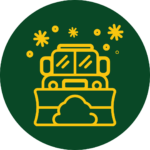 Seasonal
Frequently Asked Questions
If I'm not sure what's needed, can someone come onsite to assess?
Absolutely! This is one of the best benefits to working with a local firm. Sometimes a project cannot be accurately assessed until you get boots on the ground. We've got you covered. We'll send a dedicated service technician to your site to assess in-person what is needed to complete a project.
What makes you different from nationwide service providers?
We're local. And that gives us a lot of advantages. Being local means we're able to send out a real human-being to assess your site. It means that the subcontractors sourced will be well-vetted because we've worked with them through our years of general contracting. And as a general contractor, it means no project is too small or too large for us to accomplish. If you've got a renovation that turns in to a little bigger job than anticipated, we can handle it. It's what we do.
What industries do you service?
If you've got a commercial building, we can maintain it. We've worked with: commercial real estate and property management groups, financial services, groceries and c-stores, retail buildings, healthcare and senior living centers, hospitality and restaurant groups, government and educational facilities, industrial clients, religious centers, and more. If you need a repair, remodel, or refresh to your commercial facility, we've got you covered.
What geographic area do you cover?
Anything in the tri-state area (Minnesota, North Dakota & South Dakota) is in our wheelhouse.
Is there any software we need to use for service requests?
Technology is great, but sometimes it creates an added barrier to service than is necessary. We find it a better flow for our customers to simply call or email a dedicated rep directly whenever something is needed. No more middleman on the phone halfway across the country, no more faulty apps with special software required, no extra logins to manage, just easily accessible people.
How many layers does this eliminate for me to manage?
Great question! The answer is: a lot. We aim to eliminate extra barriers and make access to service as simple as possible, so you can focus on other priorities. All you have to do is call or email Comstock Construction, and we do the rest. No extra apps to download, phone trees to navigate, software to manage or logins to lose. Just a quick call or email to us.
How do you handle emergency service needs?
While we hope you never experience an emergency at your facility, we are capable of responding to emergency situation when they arise. We've helped clients in the past with emergency flood control measures, fire cleanup, and natural disaster debris removal to ensure they get up and operating as quickly as possible.
Do you self-perform any of the service work?
We do! Our crews have an expansive experience in the construction industry that directly translates to our service work. That being said, we evaluate each project uniquely to determine what the most cost-effective, quickest solution is for their project need before deciding if the work is best done internally or with the aid of a subcontractor.
Are service plans offered?
Our service plans are hand-crafted to meet your needs. Each facility is unique in what maintenance they require, what they can accomplish internally versus what they prefer to outsource, and what type of work they'd like accomplished. We work with each client to determine the best plan of action to save them time and hassle and get back to doing more with the time they've got!